There was a time maybe about 8-10 years ago where I took an unintended hiatus from public performance.  I was still writing and recording song demos at home, but I just wasn't actively out performing in really any capacity save for a few speckled gigs here and there.  When I jumped back into playing out and diving head first back into the Long Island music scene, I always said that I'd be satisfied once my performance schedule got to a point where I was out there doing it pretty often.  This Summer that has just passed definitely proved to me that I've reached that point, and while I've always repeated the mantra "busy is good", I'm happy in a way that the Fall is coming and the busy Summer season will be winding down a bit.  Here's some of the "Happy Recap" of what happened even just during the 31 days in August 2017:  
I performed a full band show as part of the Sunset Concert Series at Harborfront Park in Port Jefferson, NY on Thursday August 9th.  I've always wanted to perform a show as part of this series ever since I got "back into the scene", and I'm glad that I was able to set one up for this Summer season.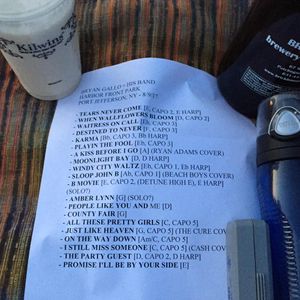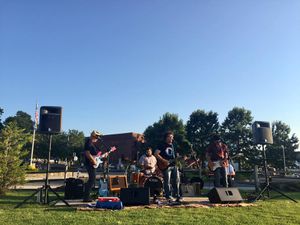 In these photos is the set list from that show. We nixed "B-Movie" & "Amber Lynn", as I opted to not play any tunes solo tonight last minute. We also performed a few of my favorite cover tunes, and also a few that I've yet to record and am hoping to get done in the studio sometime soon,  I think my favorite part of this performance was when we got to "The Party Guest". The sun seemed to dip into the harbor right as the instrumental swell/climax at the end of the song kicked in. I watched the daylight begin to decay as I played the harmonica outro, Mick (bass guitar), Nick (drums), & Chris (keyboards) worked to keep the tension of the end of the song high, and Pete (lead guitar) added as much feedback & guitar wizardry in the key of D as he could. The scenery at that moment matched what I've always felt the overall mood of the song is supposed to be, and the stellar musicians I performed with tonight helped it all come to life. Sometimes, music is just magical like that.
I had a performance during this month just about every third day, or even every other day.  People surely do want to experience live music during the Summer.  One of the more notable gigs I had brought me across the Long Island Sound to Two Roads Brewing in Stratford, CT as part of the Ferry 2 Two Roads yearly event.  I got to ride round trip on the ferry, perform in their outdoor hops garden on a beautiful day, take a VIP tour of the brewery, and sample a whole bunch of Two Road's delicious brews.  I'd certainly say that performing music at times comes with its perks.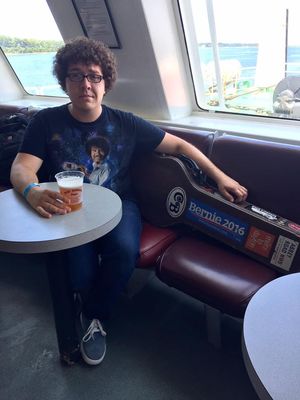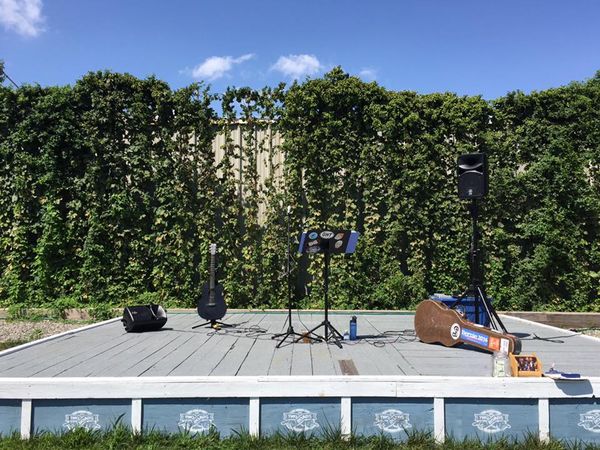 ... Throughout the rest of the month I also got to play some gigs overlooking the ocean, looking out into gorgeous vineyard rows, and to many new faces as part of the Alive on 25 festival in Riverhead, NY.  (For other photos of these shows, be sure to visit my Facebook or Instagram pages.  
While "busy is good", I am glad that this Summer is coming to a close.  As George Harrison once mused, "all things must pass", and it's always refreshing to experience the change of seasons and the ability to get some time to get your bearings back in order.  I'm hoping to use the slow down of my performance schedule to finally get into the recording studio yet again to get some new music out for you all to enjoy.  Until then, keep your eye on my scheduled dates and I hope to see ya at an upcoming show!  -Bryan