Howdy all,
I had a few people asking me if there'd be a sneak peak of some of the tunes from 
The Party Guest
before it's released on October 23, so my answer to you is.. "You betchya!"  Take a look at this: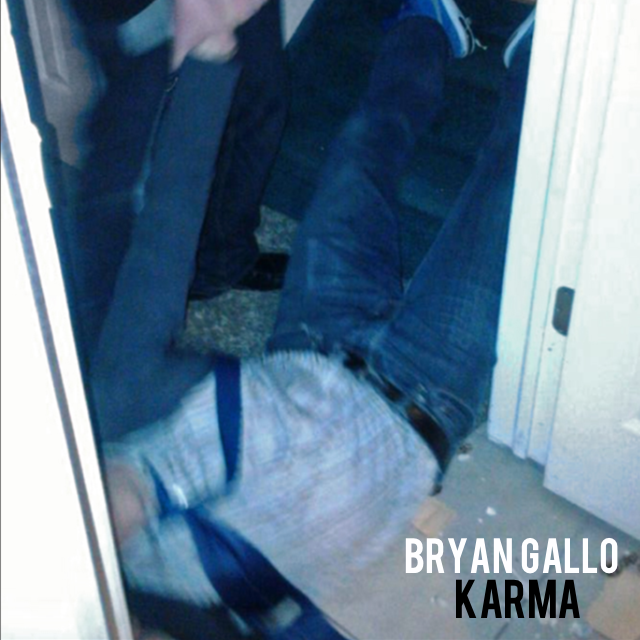 That's the art to the Digital Maxi-Single of "Karma", one of the eleven songs that will appear on
The Party Guest.
 You can preview Karma by going to www.bryangallo.bandcamp.com and give it a whirl.  If you decide you like it a whole bunch, you can download it as a "Name Your Own Price" single (all amounts are acceptable, even $0.00 in case you're a little strapped for cash) and then take it on the road in your iPod, laptop, or heck, be so 2002 and burn yourself a CD of it!  Included with the download are two live tracks: "Waitress On Call" & "Karma", both from a show I did at Soul Sounds Inc. Record Shop in Sayville, NY this past June.  You can only hear those tracks by downloading the single, so be sure to check those out!  
... Also, there will be a few radio appearances I'll have before the release show (On Jerry Schaefer's Graveyard Blues on Sunday Oct 12th via WRCN & Tom Ryan's , American Hit Radio thru WHPC on Wed Oct 15th) and I plan on playing some cuts from the album then, so if you want to hear MORE of
The Party Guest
, be sure to keep an eye out for those radio spots coming up in the next week or two. (More info can be found in the "Shows" section here on the .com)
As always, any help from listeners like you is appreciated, so please feel free to spread the word and share the Bandcamp page for the Karma Maxi-Single with others.  
Keep it tuned here and at www.facebook.com/bryangallomuzak for all the latest updates!
Stay classy peeps,
-Bryan