Hello out there to everyone in internet land!
It's been a few weeks since I've sat down to write up a blog post for my webspace, and that's for good reason.  While I thought that my schedule would be slowing down a little bit as it often does in the Autumn months and into the Winter, this year seemed to have alternate plans.  My October days were filled with plenty of performance dates and some time for a little Halloween hijinks, and as I rolled into November I had some really cool events come up as well to be grateful for.  
At the very beginning of the month I did some "double dipping" on Saturday November 4th, as I performed at Harmony Vineyard's Fall Festival in St. James, NY in the afternoon, and then in the evening as the opening act for famed Blues guitarist Kerry Kearney for his "Acoustic Summit" at the Crazy Crepe Cafe in Miller Place, NY.  I got the opportunity to perform to some friendly faces both new-to-me and familiar, and it was a great day all around.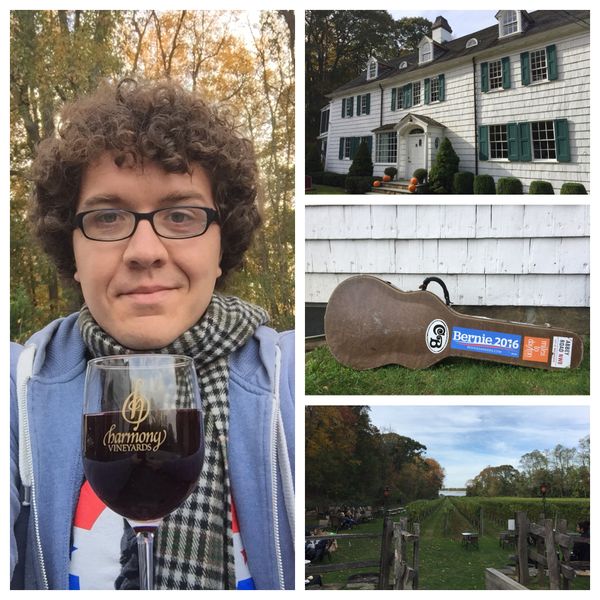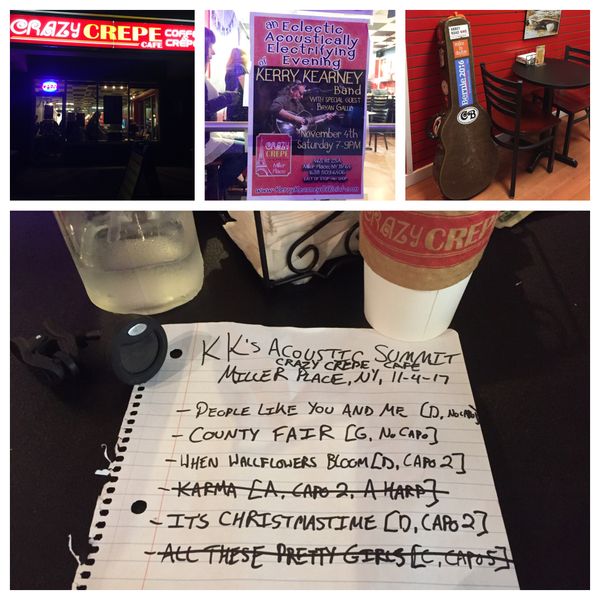 In the days that followed after my double-header Saturday, I got myself ready to attend my very first NERFA conference.  NERFA (which is short for North East Regional Folk Alliance) is a group that is dedicated to preserving and advancing the tradition of Folk music.  While I've never considered the music I write and perform as "staunchly Folk", I came to learn throughout the four day conference that I fit right in with even the more traditional and hardcore "folkies".  There were musicians and song writers there from as far West as California and as far North as Canada.  Also present were DJ's, festival promoters, and venue operators from the North East U.S. region.  I had the opportunity to meet so many people who I learned an awful lot from including well-known Singer-Songwriter Vance Gilbert, who delivered the keynote speech of the conference.  (If you've never heard his music, I highly suggest you check it out as he is a very unique writer and performer.)
Music was happening nearly all hours of the day and night through either the formal showcases, the "Guerilla Showcases" that take place in hotel rooms, or even through impromptu jamming and song-circles that happened in the hotel lobby, hallways, and stair wells.  There was plenty of musicians I knew from the Long Island/NYC scene that attended including Pete Mancini, Christine Sweeney, Hank Stone, Travis McKeveny, and many others.  I also had the opportunity to become friends with other musicians and songwriters from all over the North East, and as I mentioned earlier, even as far as the Western U.S.  I met a specific Colorado based Singer-Songwriter Emily Barnes, who I'm glad to say will be joining me and Pete Mancini for a Song-Circle show at the Grey Horse Tavern in Bayport, NY in April of next year.  (Be sure to give her music a listen as well, as she's another talent not to be missed.) 
I had one showcase performance at this year's conference, and it was an enjoyable "In The Round" format with Hank Stone, He-Bird She-Bird, and I taking turns performing our tunes as part of the AcousticMusicScene.com Guerilla showcase line-up.  I definitely know I'll be attending next year's conference, and hope to land a few more showcase spots as well.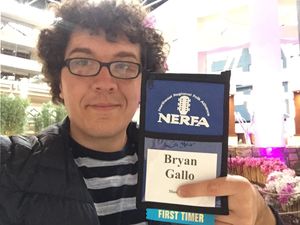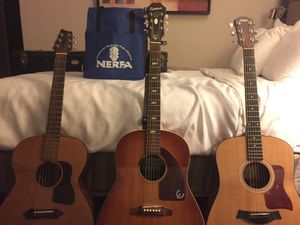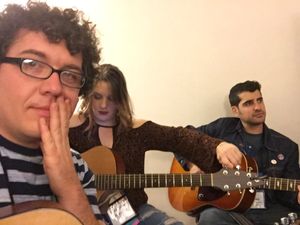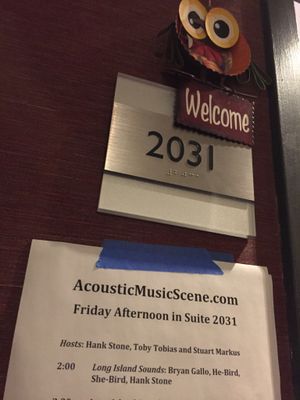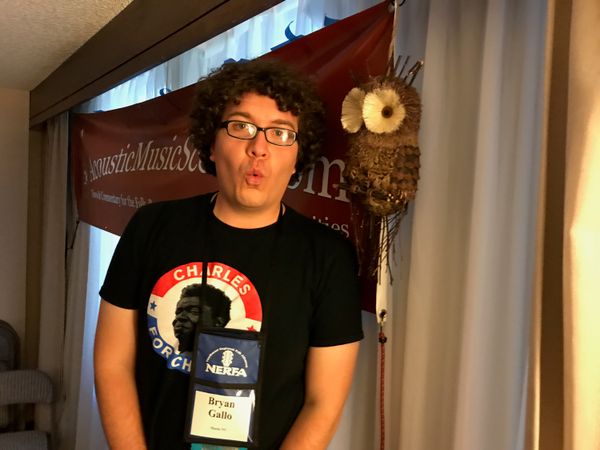 My month of November wrapped up quite pleasantly with a gig at Clovis Point Vineyard.  Clovis is one of my long running "regular gigs" here on Long Island, but this month's was a little different as I had a surprise visit from WPPB's Brian Cosgrove.  Brian is the DJ of the Afternoon Ramble show on WPPB, and has played my song "Karma" during several of his afternoon sets.  'PPB reaches Long Island and Coastal Connecticut via 88.3 FM, and has the distinction of being Long Island's only NPR affiliate.  It was great to finally get to meet Brian in person and chat with him during one of my set breaks on topics ranging from the current state of Radio and the music industry to our shared appreciation of the legendary Power Pop group Big Star.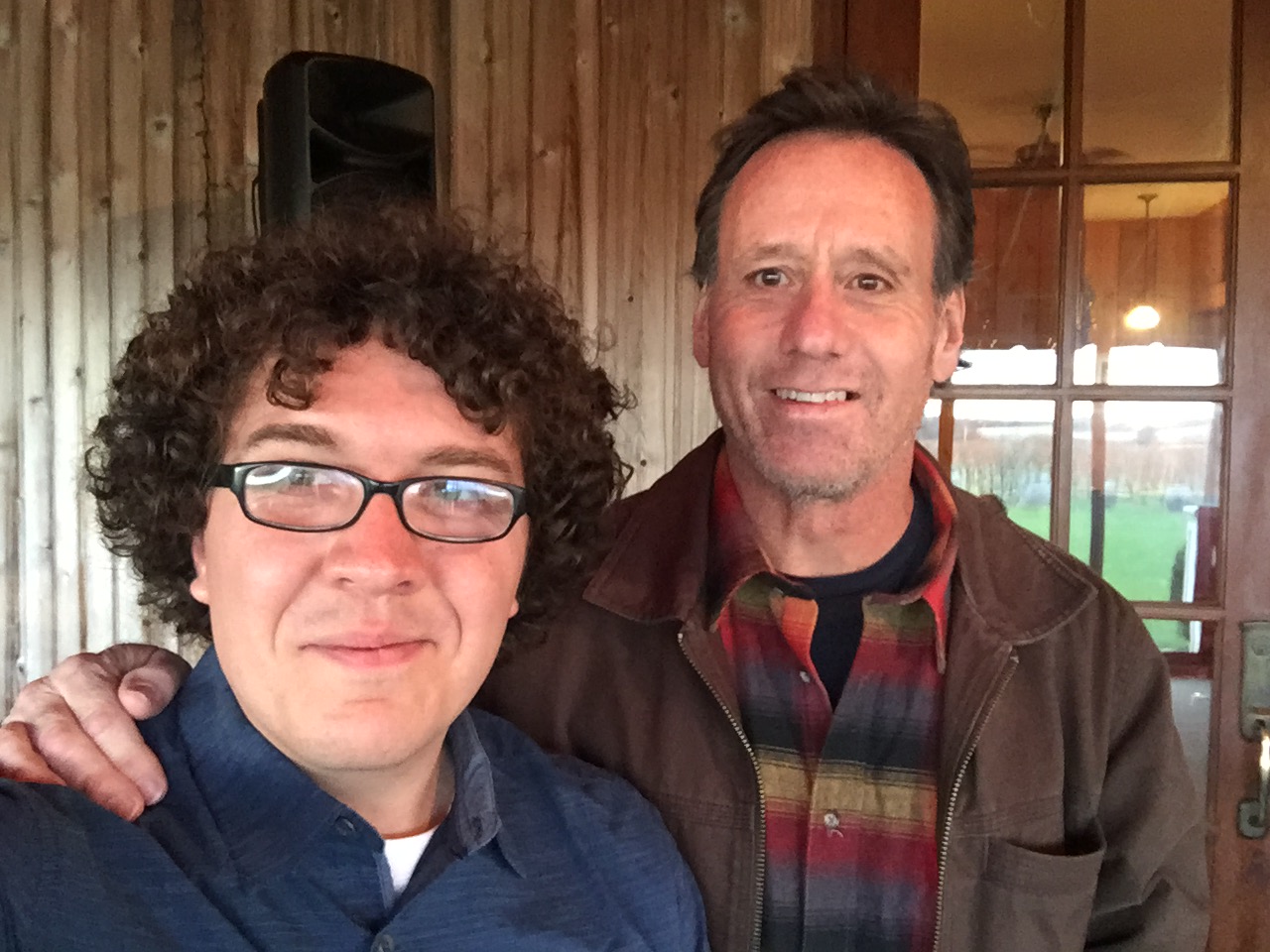 ... As you can see there was quite a bit to sit down and report back to you all just from the past few weeks, and an awful lot to be thankful for.  I'm looking forward to the Holiday season and the opportunity to dust off and perform some of my tunes from my Santa Songs Holiday EP... and then excited for the new musical adventures that the New Year will surely bring.  Take care of yourselves friends, and I hope to see ya soon!  
 -Bryan