I've been part of the lineup for the Montauk Music Festival a few years running now, but this year marked a few "firsts" for me at the fest,  It was the first time I performed solo, as I usually perform with a backing group for the fest, and it was also the firs year that I played multiple sets throughout the weekend.  While I did miss the "extra muscle" of having some extra musicians and sound behind me, performing solo comes with this advantages as setlists, keys of songs, and other things can change on the fly a lot easier.  I performed Friday and Saturday evenings of the fest at 668 The Surf Lodge, O'Murphy's, and Sammy's, all cool establishments in Montauk with their own vibe.  I played some tried and true tunes of mine, continued to play-test some thst I'd like to get to the studio soon, and even slipped in a few of my favorite covers. The audiences were responsive to the songs that many of them had never heard before, and that's always a cool thing.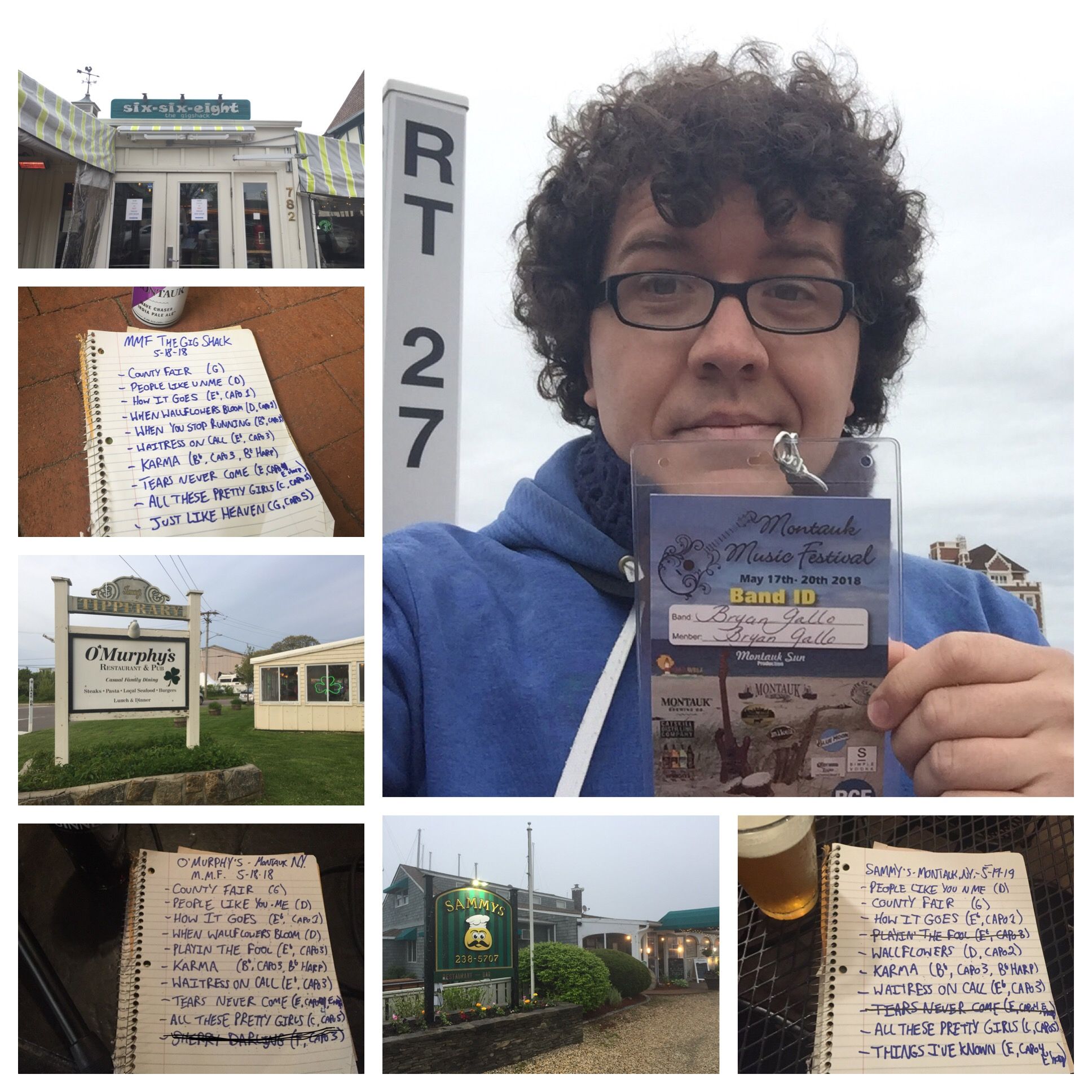 I also had the opportunity to sneak some "extra curriculars" in as well when I wasn't performing or running to or from a venue.  A few of my close friends came out to hear me perform and to hand got the weekend, and on Friday night we hit up the classic Montauk mainstay Liar's Saloon.  For anyone unfamiliar with Liar's, it's an old fisherman's bar that's been around for decades where many of  true Montauk locals hang.  The drinks are cheap and plentiful, and DJ Harry runs the infamous "Harryoake" Karaoke on Friday nights.  Lucky for me, that's when we decided to stop in and I got a chance to let loose on a few of my favorite guilty pleasure Pop sing-alongs.  I wouldn't say I was intentionally trolling the crowd, but I'd say the crowd was pretty evenly divided on my song selection, I gained a few fans out of the deal, which made it worth singing Rick Ashley and Smash Mouth. If you ever find yourself in Montauk on a Friday night and are looking for a real deal dive bar that is fun, fun, fun, head to Liar's!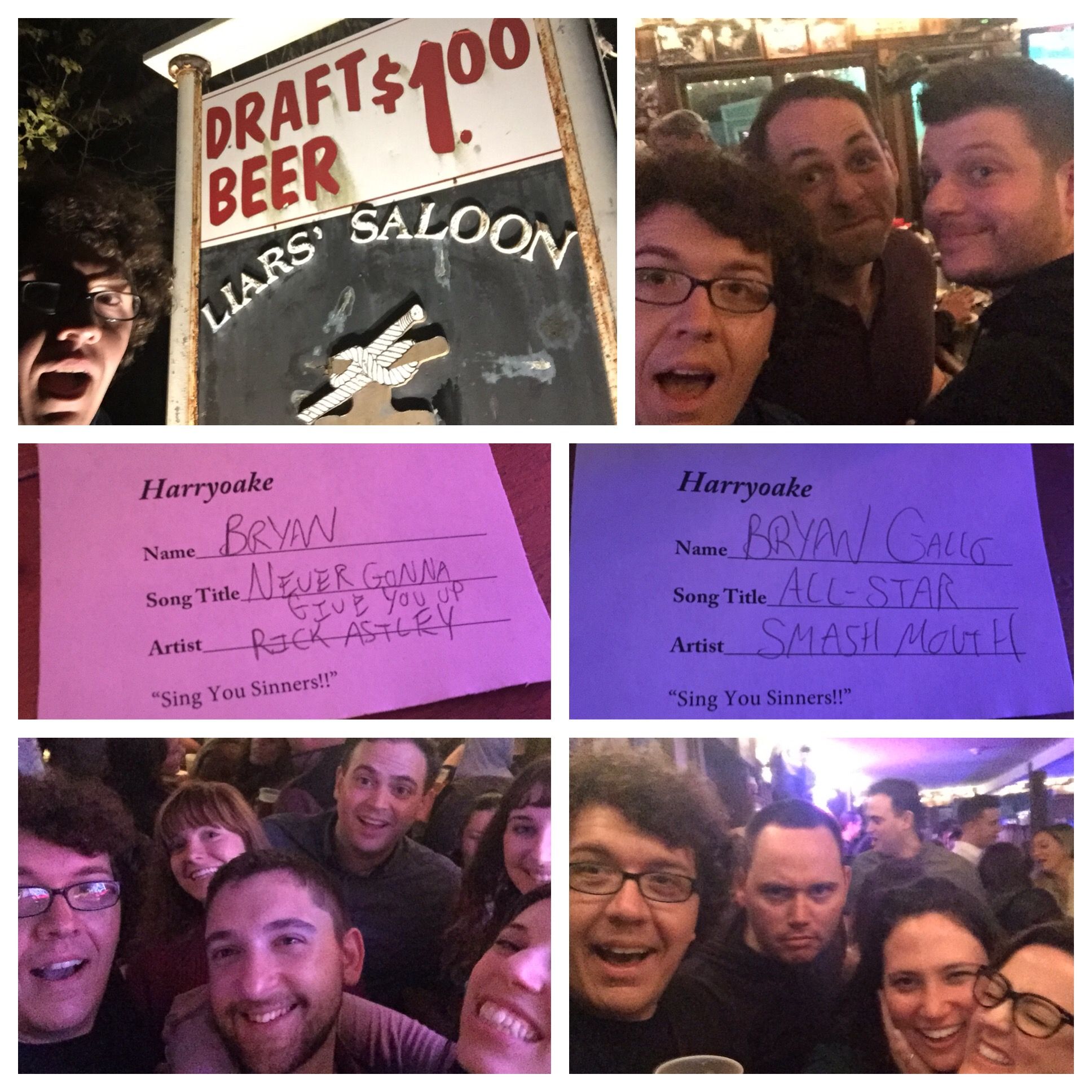 One of the artist perks of the festival weekend was that we were allotted passes to the Montauk Lighthouse museum & tower climb.  Even though I'm a Long Island native, I've only been up in the lighthouse once when I was pretty young on a family vacation.  I'm glad I took advantage of the offer because I was able to fully appreciate the rich history of the Lighthouse and the stunning view of the Atlantic Ocean from up top.  I sometimes take it for granted that I live close enough to so many great things, but this festival weekend was a reminder of why I'm lucky to be where I'm at.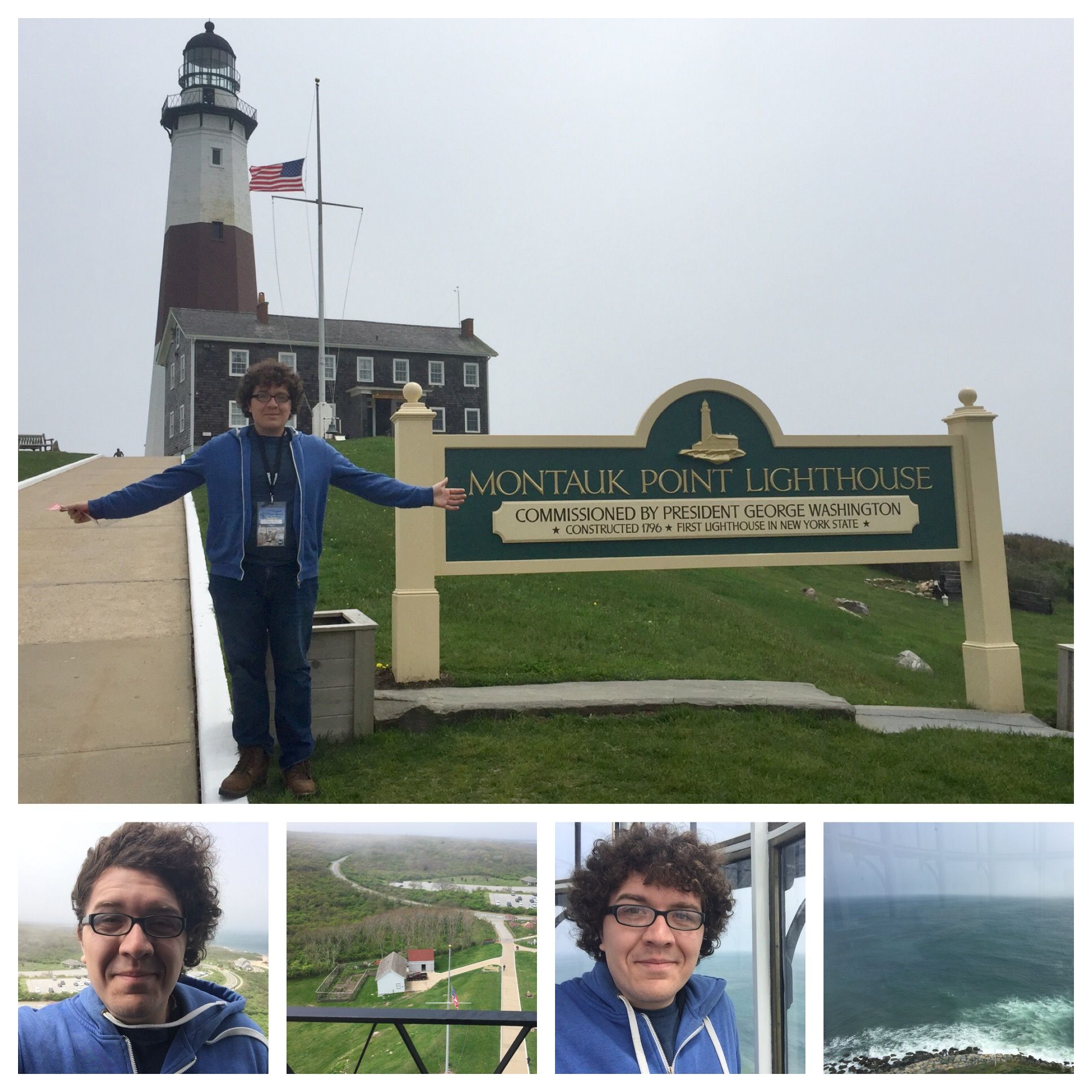 -Bryan